PACE ® technology
Activates biological signals by providing new vascularity and helps the body restore normal healing processes. For the treatment of pathologies in the orthopedic, fixative and urological fields, and in the fields of dermatological, vulnological and aesthetic medicine.
MATEK INTERNATIONAL s.a.r.l. MONACO
Certified efficiency supplier for individuals and professionals
DISTRIBUTORS
of SANUWAVE products Inc.
TECHNICAL ADVISORS
in cooperation with qualified professionals
GLOBAL ASSISTANCE
providing instruments top quality level
MEDICAL SUPPORT
and scientific, courses, assistance
Possibility to test the products in agreement with the customer
Present on the international market for 15 years
Certified quality of results with few and quick treatments
24 hour guaranteed assistance
Rental according to customer needs
WHAT THEY ARE
high energy acoustic waves with anti-inflammatory and analgesic effect on soft tissues.
TREATMENT METHODS
The treatment is carried out by a specialist doctor: an average of 3 weekly sessions lasting a few minutes.
THERAPEUTIC INDICATIONS
Ambulatory treatment with focal extracorporeal shock waves is indicated for pathologies in the fields of orthopedic and physiatric, andrological and urological, dermatological and aesthetic medicine.
DOWNLOAD PDF
You will find catalogs in PDF format below to consult.
OUR PRODUCTS
SANUWAVE INC. Shock wave devices adopted by PACE® technology
(Pulsed Acoustic Cellular Expression)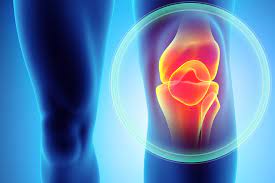 ORTHOPACE
ORTHOPACE, AN INNOVATIVE DEVICE FOR THE TREATMENT OF MUSCLE TENDONS, ANDROLOGICAL, UROLOGICAL AND SPORTS MEDICINE DISEASES
Download brochures
DERMAPACE
DERMATOLOGICAL DISEASE TREATMENT AND AESTHETIC MEDICINE DEVICE APPROVED BY THE FDA FOR THE TREATMENT OF DIABETIC FOOT ULCERS
Download brochures
ULTRAMIST
FOR PATIENTS WITH ACUTE OR CRONIC WOUNDS, ANY DELAYED HEALING INCREASES THE RISK TO THE OVERALL HEALTH AND QUALITY OF LIFE OF THE PATIENTS
Download brochures
SALE | LEASE 24/36 MONTHS | RECHARGING THERAPEUTIC PROBES | TELEPHONE ASSISTANCE | TECHNICAL ASSISTANCE | REPLACEMENT MACHINES | CLINICAL CONSULTATION | TRAINING COURSE | CONGRESS

Frequently Asked Questions
MATEK INTERNATIONAL S.A.R.L.
2, due du Gabian
MC 98000 MONACO
TÉL . : +33 630654797
matekinternationalsarl @ gmail.com